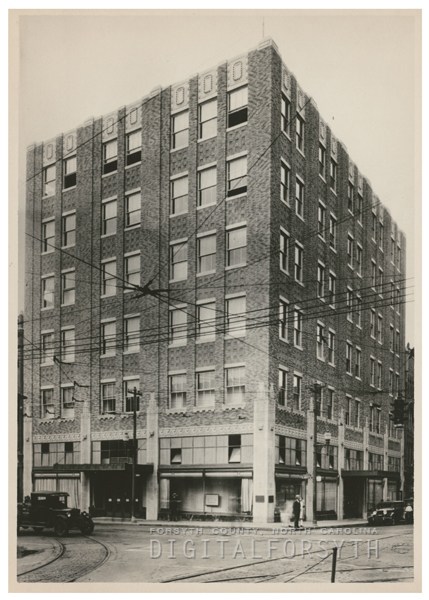 I've been pretty slack about posting lately, but cut me some slack: I've been busy making things, and thinking, and making my way through the post-employment landscape that's pretty much the story for millions of Americans.
But I'm taking inspiration from this story. Winkytown's first department store, which enjoyed its original intended use for only three years before closing during the Great Depression, may in fact have been saved by the Great Recession (which also had a role in decimating American newspapers, as well as all kinds of other traditional industries).
If all goes according to plan, the Pepper Building may find new life as an essential part of our little tobacco town's downtown revitalization. It's only taken 15 years — about as long as the building has sat empty at one of the most important intersections in downtown.
Patience is a virtue. Patience coupled with determination is a force of nature. And luck? Well, luck is a pretty nice thing to have on your side, too.
Listen to my latest radio story for more.